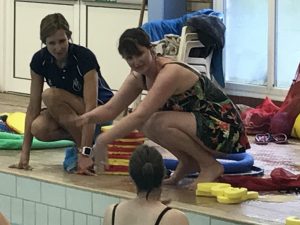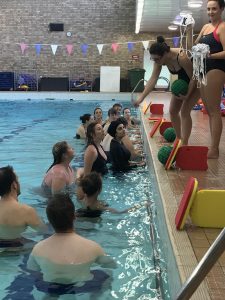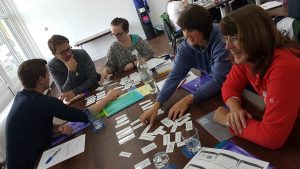 In agreement with Swim England we are running 3 Support Teacher of School Swimming Courses online for the covid period only – see Course Dates.
Courses will resume normal face to face teaching mid-May (with social distancing measures in place).
BSSP and Swim England Training Courses
We have been working hard  to put measures into place to ensure the safety of delegates on our courses with effect from September 2020.  We have been working with Swim England and have now completed the process of setting up our Risk Assessments for courses in light of the current situation with COVID-19. Amongst other measures, our course numbers will be smaller to allow for social distancing.  With this in mind and in light of many candidates having missed courses in the summer term, we have set additional course dates. For the foreseeable future, these courses will be theory only with no pool-based practical sessions.
We urge schools to book on to courses in good time, rather than leaving this close to your school swimming commencing as we may not be able to accommodate your staff then.
ALL BUCKS COURSES TAKE PLACE AT GREEN PARK CONFERENCE CENTRE, STABLEBRIDGE ROAD, ASTON CLINTON, BUCKS, HP22 5NE UNLESS STATED OTHERWISE.
Hall capacity:
Taking social distancing into account, we can safely offer 15 places in the Darke Hall and 12 places in the Knight Hall.
Cost of Courses:
We have reduced the cost of the courses to take into account the fact that delegates are being asked to provide their own lunch and refreshments on the day:
Stage 1 – Support Teacher of School Swimming = £183
Stage 2 – Teacher of School Swimming = £193
Stage 1 & 2 – Secondary Teacher of School Swimming = £193
Our aim is to ensure that you feel safe and protected during your training:
Prior to attending the course, delegates will be required to complete and return the COVID19 Checklist.  This will be sent with the course confirmation email.
Please do not attend training if you are feeling unwell on the day.
All delegates will have their temperature taken before entering the training room. Unfortunately, delegates who fail this check will be turned away to safeguard others.
Delegates will be asked to use the hand sanitizer before entering the training room and this will be available outside the room for your use at any point during the day. Hand sanitizer will also be available on each table in the Training Room.
Tutors will clean the tables with disinfectant cleaner prior to the delegates entering the room. Please feel free to ask if you would like your table cleaned during the course of the day.
For the Autumn Term – no practical swimming pool sessions will take place on  courses, they will be theory only.
A Risk Assessment will be shared with delegates prior to the start date of the course.
Swim England Training Packs will be available on the day. We will bring these to the venue in a small plastic crate where the packs will have been placed 72 hours prior to the course taking place.
Delegates will need to bring their mobile phones/devices fully charged on the day to take part in interactive quizzes.
Delegates will be asked to complete Evaluation and Attendance Forms during the running of the course, these can be found inside your Swim England Training Pack.
Toilet Facilities – we will be following Green Park's new protocol for safe use of the facilities and delegates will receive further information on the day.